For a limited time get 10% off all Fluke Thermal Imaging Cameras!
Enter FLUKE10 at checkout to receive the promotional discount.
Browse our full Fluke offering here.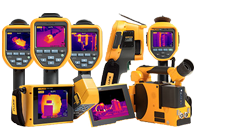 Get the infrared cameras that are built on 65+ years of industrial experience. Each camera is built without compromise to the Fluke standard of "ruggedness, reliability and accuracy." Designed for everyday use, in any environment for thorough and accurate inspections.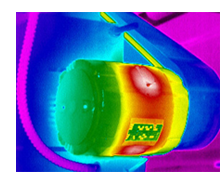 Choose from the affordable and versatile Performance Series, the Professional Series that offers superior image quality, or the Expert Series that gives you up to 1024 x 768 resolution on the industry's largest screen.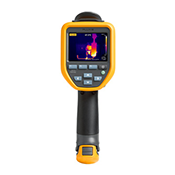 The combination of 260x195 resolution, IR-Fusion® technology and manual focus delivers quality images, making problem detection faster and easier.
Quality images with maximized pixel performance at 260x195
Capture optimal images from as close as 0.15m (6in) with manual focus
Get quality images at a distance with a D:S of 417:1
See more and analyze faster with IR-Fusion® blending and picture-in-picture
Get 33% more viewing area inspecting with a 3.5 inch, 320x240 LCD Screen
Know your power level - rechargeable batteries with level indicator
Easily pinpoint problems with a built-in laser pointer
Manual focus, Minimum focus distance, 0.15 m (6 in)
Rugged and reliable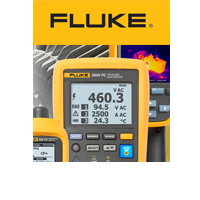 Fluke
- Keeping Your World Up and Running
Fluke Corporation is the world leader in the manufacture, distribution and service of electronic test tools and software.
From industrial electronic installation, maintenance and service, to precision measurement and quality control, Fluke tools help keep business and industry around the globe up and running. Typical customers and users include technicians, engineers, metrologists, medical-device manufacturers, and computer network professionals — people who stake their reputations on their tools, and use tools to help extend their personal power and abilities.
For more information or to place an order, please
give us a call at (800) 558-1899 or (203) 304-0777.




CALL US FOR ALL OF YOUR AUTOMATION NEEDS


Walker Industrial is America's Preferred Automation Solutions Provider