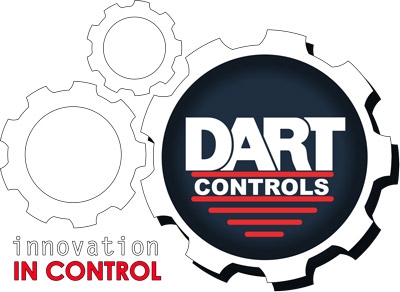 About Dart Contols, Inc.

Since 1963, Dart Controls has been designing and manufacturing some of the world's most reliable variable speed motor drives, controls and accessories for electric motors in their Zionsville, Indiana facility. Through continuous innovation, a relentless dedication to the industry, and a commitment to high quality products and dependable delivery Dart Controls has retained the leadership position it established over 40 years ago.

Always seeking ways to provide total value through innovation, Dart recently expanded by adding a new Engineering and R&D facility to their Zionsville, Indiana location.

Their mission is to be the company you want to do business with. They pursue this goal by continuously seeking ways to improve their quality, efficiency, and services while maintaining their commitment to their customers, employees, shareholders, and suppliers.

Some of the ways that Dart Controls fulfills this mission is as follows…

Dedicated Employees and Manufacturing Operations
Dart Controls is proud to have one of the most loyal and dedicated workforces available anywhere in the world. With an extremely low turnover rate, you can rest assured that your drive is being assembled by a team of associates that understands their job very well and knows the importance of doing it right. From their headquarters and manufacturing facility in Zionsville (Indianapolis), Indiana, they have produced and shipped more than 2,000,000 variable speed drives.

Total Solutions Provider
In addition to the many standard, off-the-shelf products offered, Dart Controls is also a 'Total Solutions Provider'. They will develop 'packages' of sensors and drives to meet your specific needs and custom-engineer products for your unique application. Dart Controls is a Customer-Driven company, so they listen to your needs. If those needs require new or customized products they will work with you and your engineering team to provide a total solution.

Broad Range of Products
Dart Controls offers the broadest range of electronic motor speed controls (rated to 3 Hp), as well as speed control accessories available in the industry.

Superior Service and Support
Over the last decade Dart has implemented the concepts of lean manufacturing. Through the use of lean tools such as Standard Work, Kanban, Kaizen, JIT, Visual Control Systems and Poka-Yoke (error proofing) They continue to improve and refine their processes and practices. The benefit to their customer is managed cash flow from a reduction to their inventory made possible by their ability to reliably deliver any size order with an extremely fast turnaround.



Download the Dart Controls Catalog Pages in *.pdf format