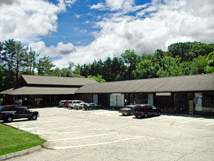 Walker Industrial is America's preferred solutions provider of factory automation and electrical components. As a factory authorized stocking distributor for a large roster of elite brands, Walker Industrial has been helping businesses with their automation and electrical needs for more than 40 years. We offer a number of services to our valued customers, including:
• Application solving and product recommendations
• OEM and volume pricing agreements
• Extensive inventory and same day shipping
• "System Down" services such as same-day delivery (where available)
• Kanban, "Just In Time," and customer-specific inventory
We strive to provide the highest level of customer service and support in the industry. Just let us know what we can do for you. Please review our
line card
, and give us a call anytime Monday-Friday between the hours of 8AM and 5:30PM Eastern Time.
Mailing Address
117 Mt Pleasant Road
PO Box 499
Newtown, CT 06470