MINIFAST® CONTROL POWER WIRING SOLUTION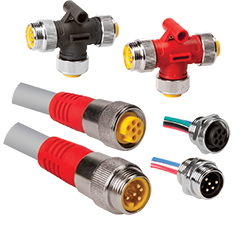 Turck has developed a new connectivity solution that is compatible with the control power connection system utilized with Rockwell ArmorStart distributed motor starters. Turck's Minifast control power offering gives an alternative solution for customers to have drop in replacements that tap directly into the existing E-stop control wiring circuits.
The new Minifast product provides the same trusted features as Turck's standard Minifast offering, including NEMA 1, 3, 4, 6P and IEC IP67.
Provides alternative solution for control power system used with Rockwell ArmorStart motor starters

Uses Turck's trusted Minifast connector product line and seamlessly works in Rockwell system

Quicker delivery lead times than market is currently offering

Fits well with other standard Turck products for this application including Ethernet, DeviceNet™, A-Size and D-Size power
SPECIFICATIONS
Modified 5-pin connector: Uses 6-pin Minifast pinout and plugs pin #4 location

Prevents any chance of mis-wiring by ensuring it cannot mate with standard 5-pin or 6-pin Minifast connectors

NEMA 1, 3, 4, 6P and IEC IP67 rated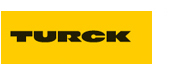 TURCK is focused on the factory and process automation industries, and producing products that uphold uncompromising standards for reliability and functionality. They continue to advance their innovative technology to deliver unmatched product breadth, global accessibility and application expertise. TURCK is committed to ensuring their customers have the most effective, economical products available.
For more information or to place an order, please
give us a call at (800) 558-1899 or (203) 304-0777.




CALL US FOR ALL OF YOUR AUTOMATION NEEDS


Walker Industrial is America's Preferred Automation Solutions Provider