ABB CONTROL PRODUCTS & SYSTEMS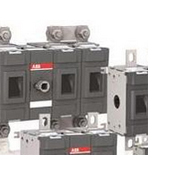 ABB provides a full range of control products & systems solutions to connect, protect, control and measure a wide range of electrical installations, enclosures, switchboards, electronics and electromechanical devices. The business improves the reliability and efficiency of its customers' activities across all major industries including the residential sector.
Miniature Circuit Breakers

Protect installations against overload and short-circuit, warranting reliability and safety for operations. Current limiting overcurrent protective devices.

Electronic Products & Relays

The most extensive range of electronic timers, measuring and monitoring relays, interface relays and power supplies in the industry.
Enclosures

The enclosures for automation are integrated with the various ABB control and operating apparatus, and all the electrical and mechanical values.

Motor Protection

The motor protection and control offering is among the widest on the market. From system integrator, OEM, engineering consultant and distributor to panel builder and industrial end-user.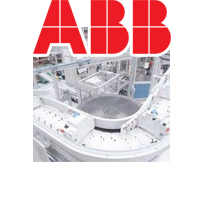 ABB - Automation & Power Technologies
ABB is a global leader in power and automation technologies. Our solutions improve the efficiency, productivity and quality of our customers' operations while minimizing environmental impact. Innovation is at the forefront of what we do and many of the technologies that drive modern society were pioneered by ABB.
For more information or to place an order, please
give us a call at (800) 876-4444 or (203) 426-7700.
Online Ordering for All ABB Products is Available - Shop Now!



CALL US FOR ALL OF YOUR AUTOMATION NEEDS


Walker Industrial is America's Preferred Automation Solutions Provider