LoRa is a wireless data communication IOT technology...
Long Distance (5 ~ 15km): Connect devices up to 2-5km in Urban Regions or 15km distance in suburban areas to build up wide are network
Low Power Cosumption: Protocol designed specifically for low power consumption thus extending battery lifetime over years
High Security: Embedded end-to-end AES128 encryption
Low Cost: Reduces cost three ways: infrastructure investment, operating expenses and end-node sensor


Agriculture





Smart City




iFactory & IEM




Smart Environment




Smart Irrigation System
Irrigation Control
Environmental Sensing
Animal Tracking

Smart Parking
Traffic Sensors & Control
Street Lighting
Trash and Water Containers

Machine Condition Monitoring
Water Meters
Gas Meters

Forest Fires
Air Pollution
Earthquake Sensors
Electrical Smart Grid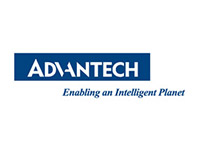 Advantech is a global leader in the fields of IoT intelligent systems and embedded platforms. To embrace the trends of IoT, big data, and artificial intelligence, Advantech promotes IoT hardware and software solutions. Advantech is also working with business partners to co-create business ecosystems that accelerate the goal of industrial intelligence.
For more information or to place an order, please give us a call at 800-558-1899 or 203-304-0777 . To purchase online please click here .