THE TL70 MODULAR TOWER LIGHT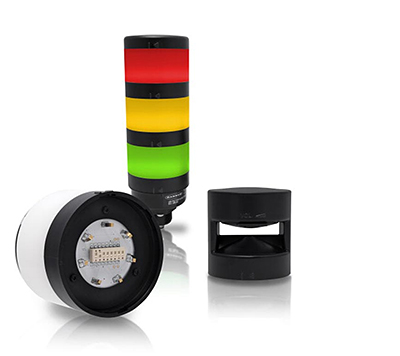 Big and Bright: Each 70 mm diameter light segment features two banks of LEDs and supports five segments plus one audible module.

Clear Indication: The colored LED light segments shine bright when on and appear neutral gray when off, eliminating false alerts.

Flexibility: Built-to-order or custom built by you, the design of the TL70 makes it easy to change light positions and display in the field.

Easy Installation: The TL70 Modular Tower Light is designed to be user friendly and installs in just a few easy steps.

Wireless Operation: Banner's new TL70 Wireless Tower Light enables a broad range of new applications, providing visual status indication where wired solutions are not cost-effective, practical or even possible.

Banner Engineering's TL70 tower light design is user friendly with just a few easy steps to complete installation.
1. Module Settings
Assign module position (switches 1-6)
Assign flash rate or audible tone (switches 7-8)
2. Assemble
Align segment markings
Press together
Twist to lock
3. Apply Power
M12 QD
Flying lead cable
Terminals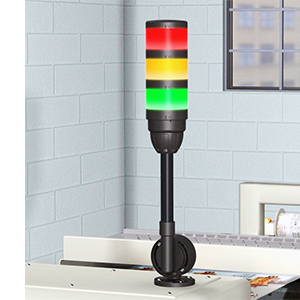 Worldwide leader in process automation and industrial automation
Banner is a global leader in process and industrial automation, helping customers increase efficiency, reduce costs, ensure quality, monitor and control processes, and safeguard employees.
Rely on Banner for industry-leading photo eyes, sensors, vision sensors, wireless sensors, machine safety, e-stop devices, vision lighting, and a wide assortment of indicator lights, tower lights, stack lights, and pick to lights
For more information or to place an order, please
give us a call at (800) 876-4444 or (203) 426-7700.
Online Ordering for All Banner Engineering Products is Available - Shop Now!



CALL US FOR ALL OF YOUR AUTOMATION NEEDS


Walker Industrial is America's Preferred Automation Solutions Provider