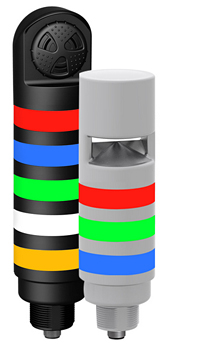 NEW!
EZ-LIGHT® TL50 COMPACT TOWER LIGHTS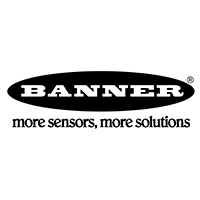 The EZ-LIGHT® TL50 Compact Tower Lights provide bright, uniform lighted segments at only half the height of the standard TL50 models.
These rugged, cost-effective and easy-to-install multi-segment indicators utilize illuminated segments that provide easy-to-see operator guidance and indication of equipment status.
They display up to five colors for universal voltage and up to seven colors for standard voltage models. Available in black or light gray housing with the option to add standard, sealed or omni-directional audible elements. These compact devices are completely self-contained and do not require the use of a controller. They are available in 85 to 264 V AC operation or 12 to 30 V DC or 24 V AC operation. Learn more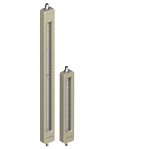 WLC60 HEAVY DUTY LED LIGHT
Designed to operate in harsh environments, the WLC60 can withstand high pressure washdown and exposure to coolants and detergents. It is offered with an integral 4-pin M12 Euro-style Quick Disconnect connector with four discrete intensity level settings. The WLC60 is available with stainless steel or nickel-plated aluminum housing. Buy Today!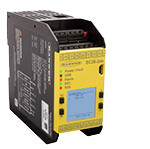 SC26-2 PROGRAMMABLE SAFETY CONTROLLER
With a smaller footprint and addition of Boolean logic functions, the SC26-2 was designed to be easy to use, flexible and efficient. It monitors a variety of input devices such as e-stop buttons, rope pulls, enabling devices, protective safety stops, interlocked guards or gates, optical sensors, two-hand controls, and safety mats. Buy Today!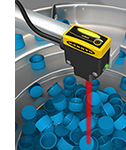 BANNER ENGINEERING - The undisputed leader in sensors
Banner is a global leader in process and industrial automation, helping customers increase efficiency, reduce costs, ensure quality, monitor and control processes, and safeguard employees.
Rely on Banner for industry-leading photo eyes, sensors, vision sensors, wireless sensors, machine safety, e-stop devices, vision lighting, and a wide assortment of indicator lights, tower lights, stack lights, and pick to lights.
For more information or to place an order, please
give us a call at (800) 876-4444 or (203) 426-7700.
Online Ordering for Banner Engineering Products is Available - Shop Now!



CALL US FOR ALL OF YOUR AUTOMATION NEEDS


Walker Industrial is America's Preferred Automation Solutions Provider