Simple, Scalable and Secure
Get breakthrough PLC, SCADA RTU or DCS performance with less cost and complexity. Enjoy embedded military-grade cyber security you don't have to think about. Bedrock Automation started with a clean sheet of paper and designed Bedrock Open Secure Automation (OSA) to the requirements of the digital age. Even the power supplies are secure to the core. With free software and a 5-year warranty to boot!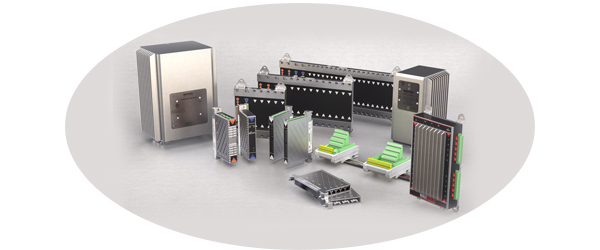 OPEN CONTROL
Open control optimizes your process at lower cost with fewer headaches. Bedrock provides free IEC 61131 engineering software, Secure OPC UA communications, and universal I/O.
INTRINSIC SECURITY
Bolting cyber security protection onto legacy automation can be costly and risky. Only Bedrock has cyber security built into its electronics.
HIGH PERFORMANCE AUTOMATION
Profiting from digitization requires high bandwidth and speed, which Bedrock's universal secure platform delivers for PLC, RTU and DCS applications ranging from ten to thousands of I/O.
Open Secure Automation delivers the highest levels of system performance, cyber security and reliability at the lowest lifecycle cost.
Learn More

Automation users, vendors, and industry consultants agree: the control system for the digital revolution must be open, secure and powerful. With over 100 patents to date, only Bedrock Open Secure Automation (OSA®) meets all these criteria today with breakthrough innovation delivering industry-leading open control, cyber security and performance that saves customers time and money.
For more information or to place an order, please give us a call at 800-558-1899 or 203-304-0777 . To purchase online please click here .