NEW!
LARGE AC - GPM INDUCTION MOTORS

Baldor Electric Company has announced a new line of large energy efficient electric motors - Large AC - GPM Induction Motors. These new large AC motors are used in high torque industrial applications including pumps, fans, conveyors, and compressors; they are easy to select, order and install.
The new GPM product line is available in stock ratings 250 - 1000 Hp, 2300/4000 Volt, Totally Enclosed Fan Cooled, Foot Mounted designs. Stock motor features include:
Cast iron frame, end shields, and inner caps

Insulated opposite drive end bearing

Drive end slinger

100 ohm platinum winding RTDs

Provisions for bearing RTDs

Space heaters

Suitable for use on VFD 2:1 CT, 10:1 VT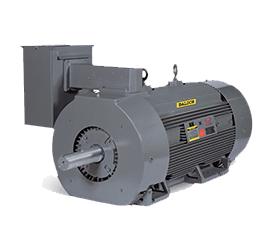 The GPM line of Large AC motors can also be ordered as custom ranging 250 - 1500 HP, 460, 575, 2300/400 Volt, TEFC, in Foot Mounted designs. Stock and Custom motors are suitable for use on variable frequency drives.
Easy to Select, Easy to Buy, Easy to Install/Own
All ratings pre-engineered

Performance data, drawings, etc., readily available

Optional feature sets available
Available in-stock or short lead times

User-friendly installation & operation manuals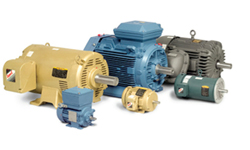 WE CARRY A FULL LINE-UP OF
BALDOR AC & DC MOTORS
Baldor offers one of the broadest ranges of industrial AC and DC electric motors in the industry. Their motors range from 1/50th through 15,000 horsepower are optimized for efficiency, ensuring the lowest operating costs for the customer. They offer a broad line of brake-motors, explosion-proof, C-face, pump-motors and gear-motors to provide solutions for any purpose or environment. Baldor can offer custom motors to meet specific requirements and they are manufactured to the shortest lead times in the industry.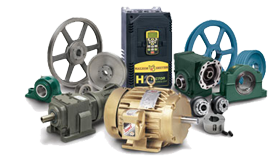 BALDOR - Our job is making yours easier.
Baldor manufactures a very wide range of single and three phase industrial AC motors and drives from 0.18kW to over 2MW. They also offer the widest variety of DC Motors. From 1/50 to 500 horsepower, their rugged industrial designs may be used to power everything from a medical blood centrifuge to the printing press for your Sunday newspaper.
For more information or to place an order, please
give us a call at (800) 876-4444 or (203) 426-7700.
Online Ordering for Baldor Products is Available - Shop Now!



CALL US FOR ALL OF YOUR AUTOMATION NEEDS


Walker Industrial is America's Preferred Automation Solutions Provider