Turck's New BEEP Technology Allows a Network of Devices to Communicate as a Single Device
BEEP (Backplane Ethernet Extension Protocol) is a new technology that has been added to many Turck Multiprotocol digital block I/O modules. BEEP allows a network, of up to 33 devices (1 Master + 32 Slaves) or 480 bytes of data, to appear to the PLC as a single device on a single connection using a single IP Address.

BEEP Technology Advantages
Consolidation of IP addressing: By reducing the number of connections the PLC sees, the user will be able to create high density I/O networks and still utilize their low cost PLC.
Less downtime: BEEP supports drop-in replacement of slave devices.
Unique selling point: BEEP is available to the user at no additional cost, works with standard Ethernet components and requires no special equipment.
Free Technical Support: Free lifetime telephone support with no service or support contract required.
Learn More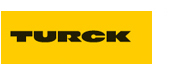 TURCK is focused on the factory and process automation industries, and producing products that uphold uncompromising standards for reliability and functionality. They continue to advance their innovative technology to deliver unmatched product breadth, global accessibility and application expertise. TURCK is committed to ensuring their customers have the most effective, economical products available.