Dodge New Food Safe bearings solve two of the most prominent industry challenges when it comes to bearings - grease-washout and corrosion.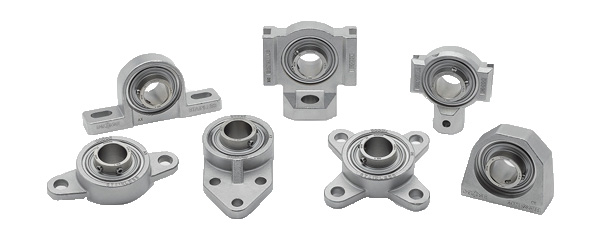 Food Safe Bearings, designed for aggressive cleaning
Smooth stainless-steel housing without a grease zerk designed to minimize harboring points
IP69 for water rating ensures suitability for aggressive, clean in place washdown procedures
Laser identification on the housing and insert to minimize crevices that can harbor bacteria
Sealed and lubed for life bearings to minimize maintenance costs
Unique insert design with stainless steel base material with a revolutionary KleenTec top coating for enhanced corrosion resistance against common cleaning agents
Max life cage prevents grease washout
Hydro armor seal protects internal rotating elements from water ingress
H1 food grade synthetic grease





For well over a century, Dodge products have helped manufacturers, OEMs, and producers increase the productivity and profitability of their operations. By focusing on each industry and concentrating on its specific needs, we have developed innovative product solutions and advanced technologies that help improve output, decrease downtime, and enhance system value.
For more information or to place an order, please give us a call at 800-558-1899 or 203-304-0777 . To purchase online please click here .