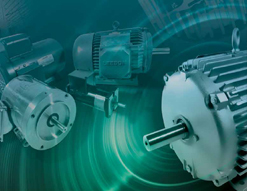 LEESON's stock motor lineup includes AC & DC designs in sub-fractional through hundreds of horsepower sizes for general purpose use and specific-duty applications. All popular enclosures and configurations are available, along with some not-so-easy-to-find items.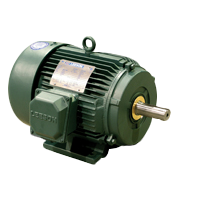 Agricultural Duty: Ideally suited for use Farm /Ag equipment such as feeders, conveyors, fans, grain elevators, silo unloaders, and other demanding farm duty equipment
Explosion Proof: Designed and approved for application in hazardous environments having certain explosive gases or materials present
Pressure Washer: Motors specially suited for hot or cold pressure washer applications and other single phase installations requiring minimum starting and running amperages
Pump Motors: Pump Motors include jet pump, JP, PM, fire and SAE hydraulic pump motors and carbonator pump motors for applications from commercial to industrial.
Severe Duty: TEFC, Severe Duty, Three-phase AC motors provide both premium energy-efficiency and outstanding performance.
Vector Duty: Designed for inverter or vector applications where up to 2000:1 constant torque speed range is required.
Washguard Duty: Washguard® three phase motors deliver something most motors can't—the confidence to know your applications will be up and running no matter what you throw at them.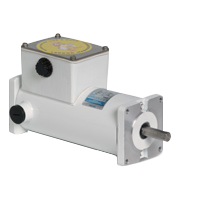 Explosion-Proof: Hazardous environments having certain explosive gases or materials present
Gearmotors: Parallel shaft and right-angle variations are rugged and adaptable
IEC Metric: Metric dimensioned motors built to IEC 34-1 electrical and mechanical standards
Low Voltage: Battery or solar powered operations, or generator supplied low voltage DC
NEMA Frame: High voltage permanent magnet DC motors used with an SCR (thyristor) controller
Sub-Fractional HP: Full wave non-filtered SCR controls for adjustable speed applications requiring dynamic braking and constant torque
Washguard Duty: Regular washdown or otherwise wet environments - they retard the entrance of water during cleaning operations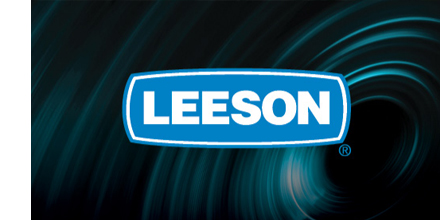 LEESON offers over 6,000 AC and DC stock motors, gearmotors and control solutions. All built for industrial use with the features you expect for new installation requirements and convenient replacement.
For more information or to place an order, please
give us a call at (800) 876-4444 or (203) 426-7700.
Online Ordering for All LEESON Products is Available - Shop Now!



CALL US FOR ALL OF YOUR AUTOMATION NEEDS


Walker Industrial is America's Preferred Automation Solutions Provider