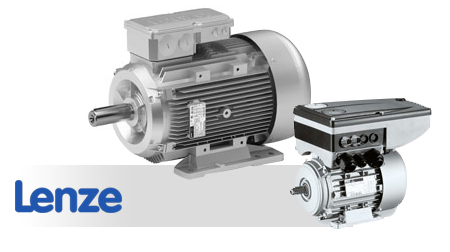 Easily a match for any requirement
Drive technology is subject to a multitude of different requirements, which must be catered to on an individual case-by-case basis. Lenze's comprehensive range of dynamic, compact, scalable and overload-resistant motors allows you to find the perfect motor for your requirements. Motors from Lenze have repeatedly proven their worth day in and day out.

Call Walker Industrial today for Lenze product selection and availability. Call or email us today!


Servo Motors
For precise and demanding motion sequences. Servo motors are designed for all applications requiring precision and dynamic performance. Our servo motors have been designed to work in perfect harmony with our inverters. Such a combination results in exact, recurring motion sequences delivered by perfectly coordinated return systems. Depending on the application and torque requirements, we provide both asynchronous and synchronous motors.
Inverter-Operated Three-Phase AC Motors

Easy yet efficient. Lenze offers mains-operated three-phase AC motors for basic tasks, covering a power range from 0.12 to 45 kW. These drives differ in terms of efficiency class and can be used for the versions required for mains operation.

Different efficiency classes for the greatest economic benefit
Space-saving thanks to compact direct attachment to Lenze drives
Perfectly adjusted brake reaction thanks to optional holding and service brakes
Optional overheating protection provided by temperature monitoring

Mains-Operated Three-Phase AC Motors
Perfect operation, open or closed-loop controlled. Lenze offers inverter-operated three-phase AC motors for a wide range of tasks, covering a power range from 0.12 to 45 kW. These drives come in different efficiency classes and can be used for the versions required for open or closed-loop controlled inverter operation.

Different efficiency classes for the greatest economic benefit
Space-saving thanks to compact direct attachment to Lenze drives
Can be used universally for a wide range of machine tasks due to the application- oriented modular system
Conventional connectors ensure quick connection, also during servicing