Lenze Names Walker Industrial Their 2016 Distributor of the Year!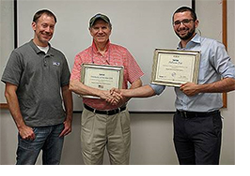 Lenze (www.lenze.com), a leading global manufacturer of electrical and mechanical drives, motion control and automation technology has recognized Walker Industrial as their US Distributor of the Year for 2016.

Drives
Lenze manufactures a full range of drive solutions from affordable low-horsepower VFDs to robust HVAC drives to high-precision servo drives. Learn more

Gearboxes
Lenze gearboxes and geared motors can be used in a wide variety of applications and are functionally scalable. Thanks to their modular design and high power density, extremely compact types of construction are possible. Learn more

Controls
Packaging machines, robotics, and handling systems are often particularly challenging from the standpoint of automation technology. They require a powerful and homogeneous system capable of controlling coordinated movements along several axes. Learn more

Motors
Lenze's comprehensive range of dynamic, compact, scalable and overload-resistant motors allows you to find the perfect motor for your requirements. Learn more

Engineering Tools
During the time between the planning and implementing stage of your machine, you need to make countless decisions that will have a significant impact on the machine's functions and efficiency. Learn more
For more information or to place an order, please
give us a call at (800) 558-1899 or (203) 304-0777.




CALL US FOR ALL OF YOUR AUTOMATION NEEDS


Walker Industrial is America's Preferred Automation Solutions Provider