New 12.1" Outdoor Graphite HMI from Red Lion
Red Lion's new Graphite 12.1" HMI offers a UV-protected brilliant display , making it easily viewable even in direct sunlight. Unlike other HMIs available in the market with 1000 nits or lower brightness, the new 12.1" outdoor Graphite model features a bright 1600 nits display, enabling users to more easily monitor and control production equipment in any lighting condition. See more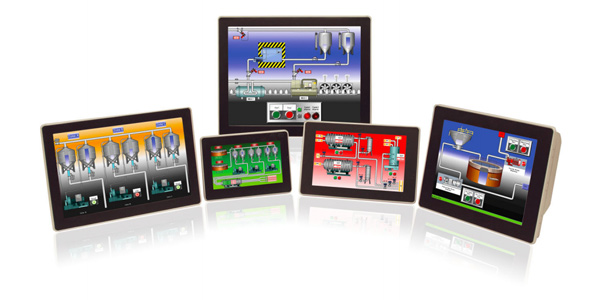 Explore the Rest of the Red Lion Graphite HMI Series
All aluminum construction with an I/O module architecture. Comes with drag-and-drop protocol conversion, data logging and web-based monitoring with control.
HMIs are supported by Red Lion's Crimson 3.1 software making it fast and easy to configure protocols.
Available in eight different models in sizes from 7" to 15" as well as both indoor and outdoor models.
Offer versatility of plug-in modules and expansion racks that can be easily installed on site.


As global experts in communication, monitoring and control for industrial automation and networking, Red Lion has been delivering innovative solutions for over forty years. Our automation, Ethernet and cellular M2M technology enables companies worldwide to gain real-time data visibility that drives productivity. Product brands include Red Lion, N-Tron and Sixnet. learn more...