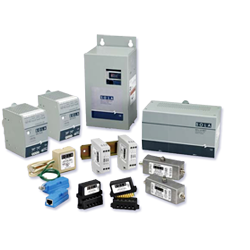 SOLAHD: POWER QUALITY SOLUTIONS

Voltage surges and sags, power interruptions, voltage transients, electrical noise and other power quality problems can disrupt production, damage equipment and corrupt valuable data. Since 1915, SolaHD has supplied total power quality solutions to keep production lines moving while keeping people, equipment and information safe. From the service entrance to the most sensitive control systems, SolaHD offers industrial grade power conversion and power quality products to ensure reliable operation in the most demanding production environments. Learn more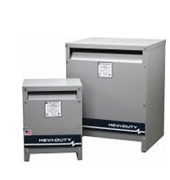 POWER CONDITIONING & TRANSFORMERS
For the most effective protection against power impulses, swells, sags, brownouts, waveform distortion and other power quality problems, count on the ferroresonant transformer technology built into SolaHD's power conditioners.
SolaHD offers a superior line of transformers in multiple series, including a wide variety of voltage combinations and Volt-Ampere capacities that are available to meet your particular requirements. Buck-boost, CVS Series, Distribution, Drive Isolation, Industrial Control -- whatever your need, SolaHD has the transformer solution.
For any system that depends on sophisticated electronics, everything begins with the power supply. SolaHD's proven and widely used SDN Series provides industry leading performance and innovative features in DIN rail mounted power supplies up to 40 Amps. Options include compact form factors, DeviceNet compatibility and redundant configurations. SolaHD offers low power DIN rail models, switched designs, DC to DC converters, chassis mounted units, rugged power supplies for extreme environments, and heavy duty modular systems.
For more information or to place an order, please
give us a call at (800) 876-4444 or (203) 426-7700.
Online Ordering for SolaHD Products is Available - Shop Now!



CALL US FOR ALL OF YOUR AUTOMATION NEEDS


Walker Industrial is America's Preferred Automation Solutions Provider