THE ANSWER IN HEAVY-DUTY LIGHTING
How tough is your LED light fixture?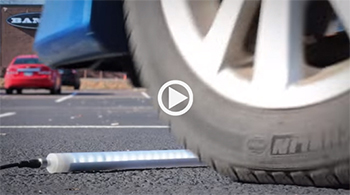 A heavy-duty WLS27 LED Strip Light was taken out for a brutal afternoon of rigorous testing. It was hit with a hammer, banged against a wall, driven over... and that was just the beginning. Want to see what else was done?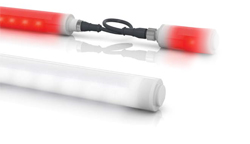 Cylindrical shape design, ideal for laminar airflow applications
Rugged, water-resistant IP66, IP67 and IP69K construction
Available in eight lengths from 145 mm to 1130 mm
Daisy chain power to multiple lights
Capability to dim lights using the wiring pinout (Hi/Lo/Off)
Optional snap clips for easy installation and repositioning
Automatic temperature protection built into the unit. Above 50°C, the light dims to manage heat and protect product lifetime
REAL WORLD SOLUTIONS
Application: Semiconductor Process Tool Illumination
WLS27 LED strip lights have an aerodynamic design that does not disrupt airflow. They can be installed where they are needed without modification.


Application: Car Wash Illumination
WLS27 LED strip lights are protected against environmental challenges and corrosion by a shatterproof, water-resistant polycarbonate shell and utilize a redundant sealing method to prevent water ingress.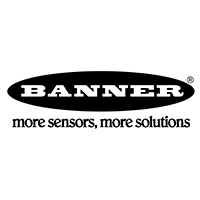 Banner is a global leader in process and industrial automation, helping customers increase efficiency, reduce costs, ensure quality, monitor and control processes, and safeguard employees. Rely on Banner for industry-leading photo eyes, sensors, vision sensors, wireless sensors, machine safety, e-stop devices, vision lighting, and a wide assortment of indicator lights, tower lights, stack lights, and pick to lights.
For more information or to place an order, please
give us a call at (800) 558-1899 or (203) 304-0777.




CALL US FOR ALL OF YOUR AUTOMATION NEEDS


Walker Industrial is America's Preferred Automation Solutions Provider