With a read-write time of 0.5 ms per byte, BL ident is one of the fastest inductive RFID systems on the market. Transport speeds of over 10 ms are achievable!
The BL ident RFID System from Turck allows items to be tagged and traced throughout the manufacturing process. This tag and trace information can be used to reduce inventory, improve quality, and automate manual processes. With their use, they allow for:

Higher application speeds which lead to production efficiency
Data carriers with minimal read/write time of .5 ms per byte
The modular design of the system provides flexible integration into existing systems
With 2,4,6 or 8-channel interfaces and various shapes of read/write heads, it is possible to meet specific application requirements
Data carriers are also built with expanded temperature range of up to 210 Degrees C (410 Degrees F)
The data carriers feature state-of-the-art storage technology with long-life FRAM for virtually unlimited number of write operations
With simple integration into controlled environments, the system offers standard function blocks and interfaces for PROFIBUS-DP, DeviceNet, Modbus-TCP, PROFINET, and EtherNet/IP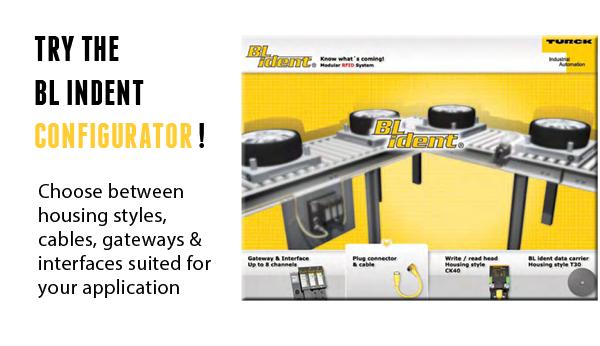 Specifications:

Customizable in both IP20 cabinet and IP67 field installation
Up to 8-channels can be added in a single node of an interface
LEDs display diagnostics for individual RFID channels and fieldbus-specific diagnostic messages
Data carriers guarantee data retention for up to 10 years at appropriate ambient temperatures
Ability to read/write data immediately after high temperature exposure
Molded M12 Eurofast BL ident cables available for reliable communication between interface module and read/write head
Handhelds feature automatic read operation, automatic comparison of data records, optional WLAN, Bluetooth, and GPRS features
Options for read/write heads with UHF wave band between 865 and 928 mHz for up to three meters
Already supports 13.56 mHz transmission frequency

For more information or to place an order, please give us a call at 800-876-4444 or 203-426-7700. To purchase online please click here.





Online Ordering is Now Available For All Turck Products
Click Here to Shop Now!