JOKAB SAFETY PRODUCTS
ABB offers a complete range of safety products, designed to make your machine safety system easy to build. They develop these innovative products continuously, in cooperation with customers.
| | |
| --- | --- |
| Safety control devices are used to directly start and stop dangerous machine movements. ABB offers several different types of control devices to meet different needs. | ABB offers different types of traditional mushroom head type emergency stop for different types of mounting and environment. |
| Quick-Guard is a very flexible fencing system consisting of a minimum of different components, such as aluminum profiles, patented assembly parts, net-locks, mesh, solid or noise reduction panels. | ABB's optical safety devices are production friendly light curtains and light beams that do not physically impact on the actions of the machine operator. |
| The Pluto concept enables simple communication, programming and changes to the system. Pluto reduces installation time in many ways. | Safety edges and bumpers are used as protection against squeezing. Bumpers are used for longer stop times. Safety mats are mainly used for area protection around dangerous machines. |
| ABB offers safety relays for all kinds of safety devices. Their safety relays have great flexibility and a wide range of input options. The relays are small and compact with an excellent reliability and safety level. | Sensors, switches and locks are used to control the gates and hatches around hazardous machinery, and to monitor the position of a machine. |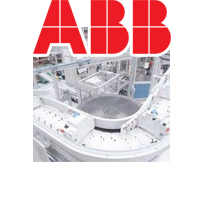 For more information or to place an order, please
give us a call at (800) 876-4444 or (203) 426-7700.
Online Ordering for All ABB Products is Available - Shop Now!



CALL US FOR ALL OF YOUR AUTOMATION NEEDS


Walker Industrial is America's Preferred Automation Solutions Provider