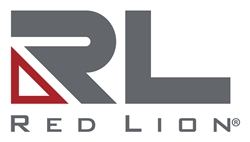 | | |
| --- | --- |
| Access Your Data In Real-Time | |

Red Lion's FlexEdge® Intelligent Edge Automation Platform, driven by Crimson®, empowers users to make well-informed decisions by accessing data that would otherwise be inaccessible. When this data is accessible, it becomes feasible to monitor your application in real-time either locally or through cloud services, optimizing operational efficiency.
FlexEdge®, the ultimate edge device, is designed to offer a scalable solution through field-upgradable software, easily interchangeable I/O modules, and communication sleds to adapt to changes in the application. Rest assured, FlexEdge® excels at seamlessly integrating into multi-vendor environments!



Completely plug & play
Simultaneously convert up to 20 protocols from a selection of over 300 supported drivers.
Offer an all-in-one solution that eliminates the necessity for multiple configuration tools.
Enable connections to most MQTT cloud servers for data transfer over the internet or for local area network (LAN) communication through OPC UA.
Quickly create graphic interfaces using a comprehensive image library featuring more than 5,000 industrial graphics.
Provide capabilities through a programming environment with full-featured C-type syntax, supporting advanced mathematical operations, local variables, parameter passing, function calls, return values, and more.
Allow remote access to applications using OpenVPN, IpSec, and GRE tunneling protocols.
Offer advanced diagnostic tools for faster troubleshooting, including Wireshark captures, connection status monitoring, active route management, and so on.
FlexEdge® Datasheet:
FLEXEDGE® FOR EASY REALIZATION OF OPENVPN